Thursdays, 11:30 a.m. - 12:30 p.m.
Cone Chapel, Waller Hall (unless otherwise noted)
The University Convocation series is organized by the students of IDS 202 ("Convo: Campus/Community/Cosmos"). We ask for your understanding as the schedule will be under constant development throughout the semester. The Salem Community is welcome to attend these programs at no charge.
Music at Willamette
Upcoming Events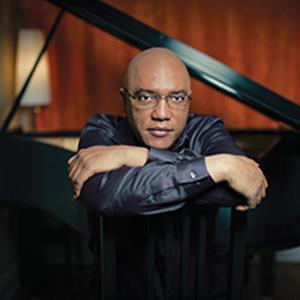 4/5/2019
7:30 PM
Distinguished Artist Series: Billy Childs and the Ying Quartet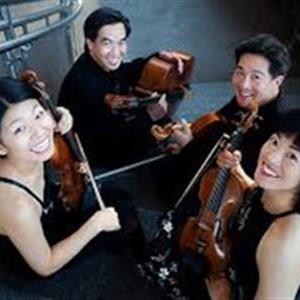 4/6/2019
11:00 AM
Distinguished Artist Series: Billy Childs and Ying Quartet Master Classes
4/10/2019
7:30 PM
Senior recital with percussion and composition student Joe Kennedy
4/11/2019
7:00 PM - 9:00 PM
Jazz Faculty and Student Groups Concert
4/13/2019
7:00 PM
Senior recital with vocal performance student Faith Osterlund
4/14/2019
3:00 PM - 5:00 PM
UCO/Wind Ensemble Concert
4/23/2019
7:30 PM
Small Jazz Ensembles Concert
4/25/2019
7:30 PM - 9:30 PM
Small Ensembles Spring Celebration Concert
4/26/2019
7:00 PM - 9:00 PM
Vocal Jazz Invitational Concert
4/28/2019
7:00 PM - 9:00 PM
Final Choir Concert
5/4/2019
3:00 PM - 5:00 PM
Willamette Master Chorus End of Season Concert
Our Music Department faculty and students are an especially generous collection of performers. Not only do they spend countless hours honing their talents, they share their gifts with concerts and recitals throughout the year.
Every week, we sponsor a recital giving students an opportunity to perform before faculty and peers, and to experience repertoire from various media and music historical periods.
Our major performing ensembles tour regularly throughout the Northwest, California and Canada. Plus, were always offering something fresh with our New Music at Willamette concert series.
Plus, our Grace Goudy Distinguished Artists Series brings world-renowned musicians to Salem several times each year — a wonderful cultural treat for our students and surrounding community.
Contact Information
Office of Multicultural Affairs
Art Building
Willamette University
900 State Street
Salem Oregon 97301
503-370-6265